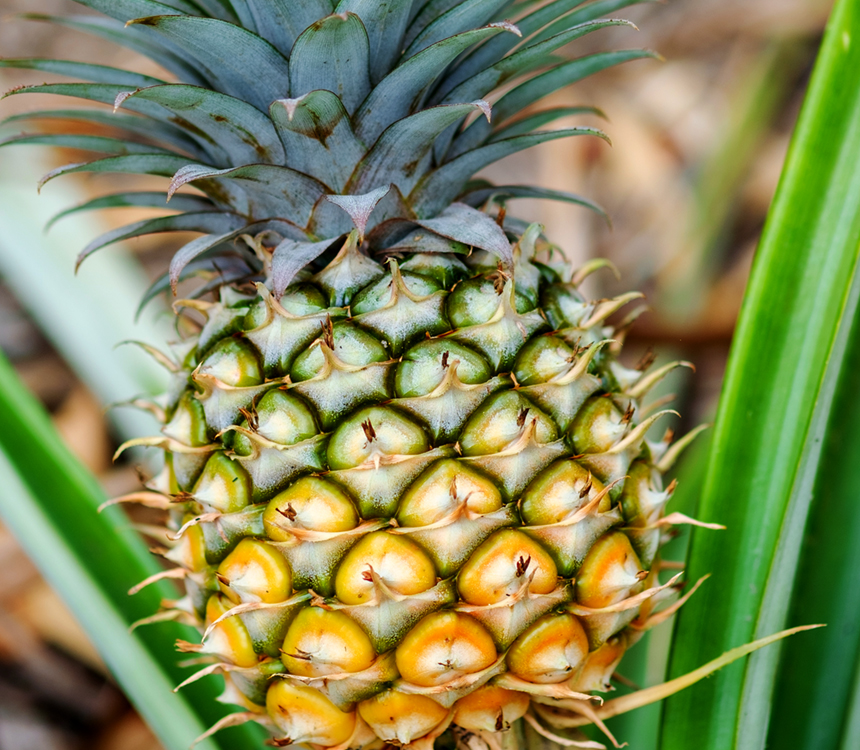 PINEAPPLES GOLDEN SWEET OR MD2
At Exportfruit Ecuador we are producers and exporters of the best extra sweet pineapple "Golden Sweet", with low acid levels, a variety that comes from Hawaii and is produced in the Province of Los Ríos and Santo Domingo de los Tsáchilas. The "Golden Sweet" variety has been marketed with great success in 45 countries in America and Europe.
Contact us right now and live the sweetest experience of knowing and savoring the flavor of our Extra Sweet Pineapple "Golden Sweet".
Characteristics of our Pineapple:
Golden colored shell.
Yellow pulp, compact.
Fibrous, juicy, aromatic and extra sweet.
30 cm oval shape. High and 15 cm in diameter.
Cylindrical appearance.
Contains carbohydrates, Vitamins B1, B2, B3, B6, Vitamin C and Minerals.
Call like Honey Golden or Golden Sweet or MD2