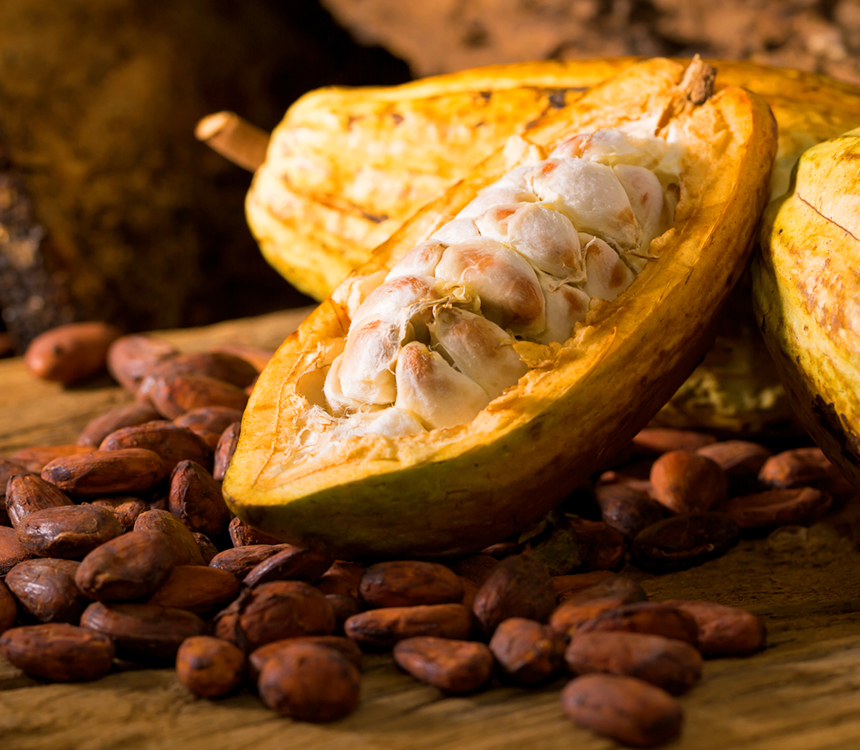 UNBEATABLE QUALITY COCOA
At Exportfruit Ecuador we are producers and exporters of National Cacao (fine aroma) and the CCN-51 variety. The quality of our Cocoa, purity, flavor and fragrance has no comparison. For this reason, Ecuador is recognized worldwide as the most competitive country in South America in Cocoa Production and Export, followed by Venezuela, Mexico and Panama.
Our Associated farms and Collection Center are located in Vinces, Los Ríos Province, in the heart of Ecuador, lands considered to be the best and most productive in the country. For more than four centuries, Vinces has been recognized for the quality of its cocoa, no one at the national and international level competes with the taste, aroma and quality of the Cocoa produced in Vinces, Ecuador.
Contact us right now and live the experience in knowing the fine aroma and flavor of our Gran Cacao.
TYPES OF COCOA FROM ECUADOR:
CACAO ARRIBA:
Also known as "Fino y de Aroma". It is the traditional and emblematic product of Ecuador. For its fragrances and fruity and floral flavors, it became famous among foreigners and little by little they called it "Cacao Arriba". Due to its organoleptic properties, it has an added value that is recognized by the confectionery industry.
CCN - 51:
The fruits have a reddish coloration in their stage of development and when ripe. They contain large amounts of fat, thus defining their own niche markets.
It is a variety that is characterized by its productive capacity, being four times greater than the classic productions and in turn for being resistant to diseases.